Ohio has millions of acres of flat, sunny land—the ideal landscape for building utility-scale solar or wind farms. Right now, solar is more appealing to developers because the cost to install photovoltaic (PV) panels has dropped drastically in recent years. Solar farms are also more attractive to landowners and neighbors because the panels sit close to the ground and are surrounded by vegetation, making them less noticeable.
But for some reason, solar doesn't appeal to the Ohio Senate and citizens, pushing the state down to 26th in the national ranking for solar. Moreover, if you're interested in leasing your land for solar development, you must first understand the currently contentious solar landscape in Ohio.
State Policies Largely Oppose Solar
Time and again, Ohio lawmakers have taken measures to gut the state's renewable energy program. In 2014, Senate Bill 310 loosened clean energy rules for utilities. Then, in 2019, House Bill (HB) 6 bailed out the state's two nuclear power plants. Part of HB 6 lowered the renewable energy requirement for utilities from 12.5 percent to 8.5 percent by 2026, and the regulation will drop after that date. Furthermore, in early 2023, the Ohio Power Siting Board rejected a request for a solar project due to local opposition. They then proceeded to approve an even larger project, saying that the opposition was not sufficient to stop construction. These seemingly conflicting conclusions leave developers weary to monetarily pursue development in Ohio.
The latest legislation out of the Ohio Senate—SB 52—creates even more hurdles for renewable developments. It grants county commissions the power to limit or outright ban solar and wind energy projects. It can even pull the plug on installations that are already in development.
Solar Will Prevail in Ohio!
The development of solar energy in Ohio is rocketing forward despite the state legislature's opposition to renewables. Lower costs, advancing technology, and demand from companies that want to use renewable energy are all market forces driving the continued push toward more solar farms. Amazon, Facebook, and Google—all of which have energy-intensive data centers in central Ohio—are the big-name companies in the state that have pledged to switch to renewables.
There are also companies like American Electric Power based in Columbus, which is aiming to reach net-zero carbon dioxide emissions by 2050. That's the goal for many companies and even entire states across the country. Though the legislation seems bleak, as solar panel efficiency, storage options, analytics, and the grid itself continue to develop, everyone can work together to reach net-zero by 2050!
Get Help Finding a Solar Development Partner
Despite opposition from legislators, solar developers are vying for opportunities to lease land in Ohio and become part of the PJM Interconnection, a region that covers several states and gives developers a larger market for their product. If you own land in Ohio, you have what developers are looking for! You can lease your land to build a utility-scale or distributed generation (DG) solar farm and potentially earn much more money than you could by growing crops.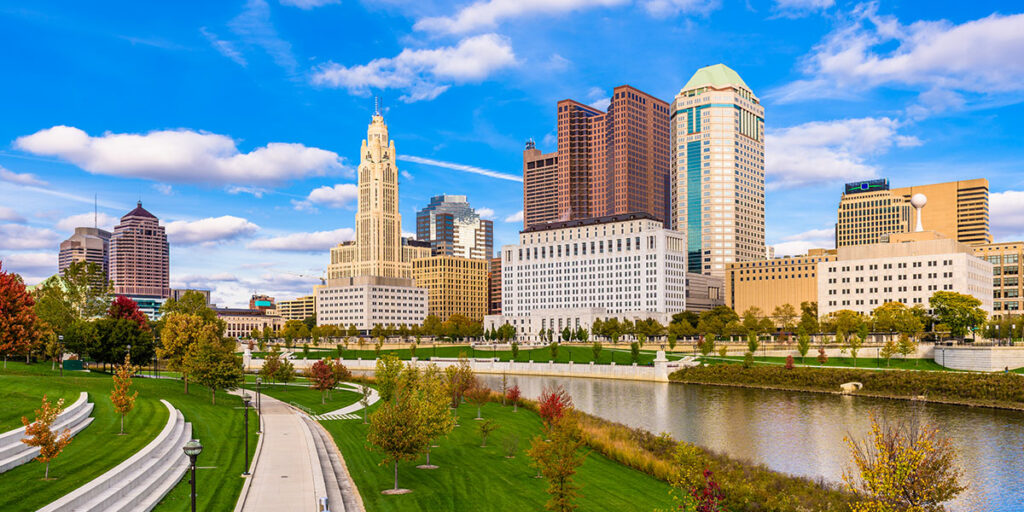 Still, you do not necessarily want to team up with the first developer that comes knocking. Work with NLR Solar, and we'll help you find the perfect partner. As experts in solar project development, we'll ensure your land is fully vetted and help you successfully navigate the process of leasing your property.
We would be happy to help you navigate the process, ensuring you partner with the best developer for the job. Contact us today for a complimentary evaluation.