It should be no surprise at this point that solar development has come to the state of Virginia in a big way. The state ranks 4th in the nation for solar development and shows strong promise for growth over the next decade. In the spring of 2020, the Virginia legislature passed the Clean Economy Act which aims to make Virginia zero carbon by 2050.
A major component of this is promoting renewable energy, of which a large portion of the development will be greenfield utility scale solar farms. Solar development is not new to the state, but indications are that it will dramatically increase in both size and scale over the coming years and there are some important things to consider as a landowner before entering into a solar lease with a developer. 
Utility scale solar projects generally fall into two categories and the project timeline, site criteria, and lease rates can vary significantly.
Transmission, meaning they tie into the large scale transmission power lines and the smaller ones to connect with distribution lines (or the three phase power lines you typically see running through your neighborhood). Sizes vary, but generally Transmission scale projects need to be greater than 200 Acres and can go as big as 1,000 Acres.   For quite some time, there has been a market for the Transmission scale projects and developers have scoured the state reaching out to landowners with land situated near the substations or transmission lines.  One challenge has become that lines are saturated with new project applications and there just isn't enough infrastructure to support it. This can be solved through line upgrades and new infrastructure, but it has promoted the need for smaller projects in order to reach the state's clean energy goals. 
2. Distributed Generation
Distributed Generation, these are smaller farms, usually situated on 20-40 Acres and typically interconnect to 3 phase power lines (normally found in residential neighborhoods). As a part of the Clean Economy Act, a new Community Solar program will focus on DG projects, so it's safe to assume these will make up the bulk of the solar development over the next few years. The good news for landowners is that these are faster to permit and interconnect with utilities than transmission projects. Distributed Generation projects can be done in as short as 12-18 months verse the 3-5 years it may take to complete a Transmission scale project. 
Virginia is one of the few states that has very active development in both categories, so if you are interested in leasing your land for solar, it's important to understand the difference.
Solar development is heavily concentrated within the investor owned utilities (IOU) service territories – Dominion and Appalachian Power. While some municipal and cooperative utilities may promote isolated solar development, the wide scale demand is for land in the IOU territory. The service territory maps are published by multiple sources and vary in accuracy, leading to confusion for developers, so it's important to know the service territory or the utility ownership of the nearest power line to your property.
Virginia is one of the most challenging states to develop solar farms because of the physical characteristics of the land.  Solar farms are challenged by excessive slope – which reduces the amount of sunlight that hits the panels and wetlands/waterways. As you can imagine,electricity and water don't mix. Because solar projects require large amounts of contiguous land, the slopes, streams and wetlands that cover the state pose problems in site planning and construction. Also, beware of critical habitat zones or agricultural preservation easements.  Even though it's clean energy, any development restrictions will still apply and kill the potential for solar development.
Helps to know your neighbors!
Because of the environmental constraints and the higher priced interconnection costs for the transmission scale projects, it is very helpful to know your neighbors if you are interested in leasing your property for solar. One of the biggest development challenges is assembling groups of properties, but if the property owners work together by organizing or cooperating with each other, oftentimes they can command a higher and more consistent lease rate than if they negotiated individually.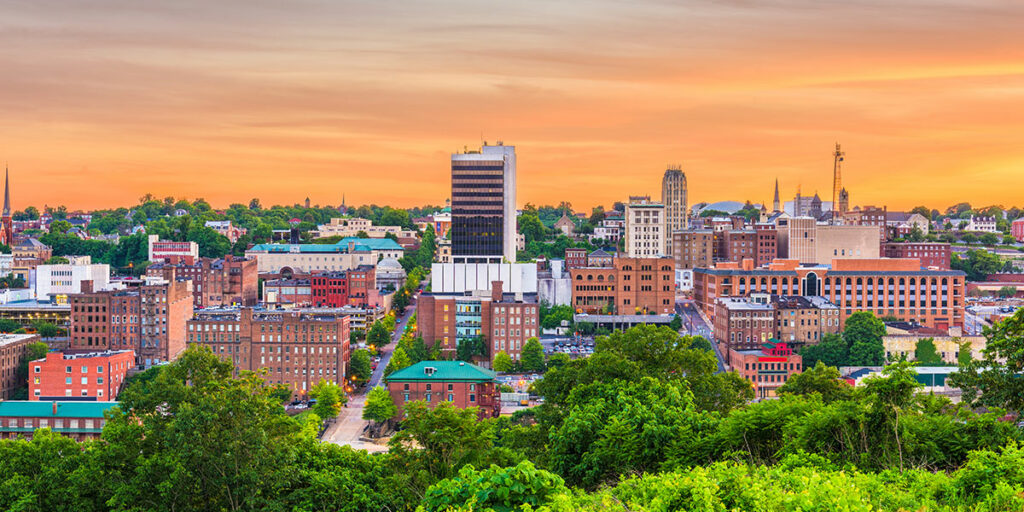 Do you think your property in Virginia could be a great match for solar development? If so, we encourage you to explore your options sooner than later, as the market is incredibly competitive.
At NLR Solar we have a team dedicated to helping you navigate the process, ensuring your land is fully vetted for projects and you're paired with the perfect partner when it comes to development. Contact us today for a free evaluation.